Today's the Day
Your new smile can start today. We've restored over 20,000 bright, confident smiles with our natural denture system and you can be next. Our $69 summer special makes it easier than ever to restore your natural smile. Plus, we'll include free adjustments for the life of your denture.
Before Your Visit
Click the button below to download our new patient paperwork in advance of your appointment. Please complete the form and bring it in to enjoy a reduced initial wait time. (For your security. never email sensitive medical information.)
Natural Dentures of Oregon
Say goodbye to loose and missing teeth and say hello to Natural Dentures. We can address your dental problems by delivering innovative and high-quality results for your oral health! Relax as we craft your individualized dental care plan and pledge to make you feel comfortable throughout your visits. We've restored over 20,000 smiles and we can't wait to be a part of restoring yours!
Natural Dentures is operated by dental care experts who have years of experience in dealing with various oral health issues. To make each visit more valuable, we'll keep you updated and educated about available treatment plans and options.

Together with our dedicated denturists, we guarantee affordable yet premium services using revolutionary technology. At Natural Dentures we only want what's best for you and your smile! Set an appointment at one of our denture clinics in Oregon: Eugene, Florence, Salem, Corvallis (Newport) and Roseburg. We'll have you smiling with full confidence and brilliance!
Our Smile Restoration Services
1. Full Dentures
We believe in individuality and will provide custom-fit dentures that are really yours! We have various denture materials to fit your preference. It will only take three to seven visits for you to gain that smile you have always yearned for. Our dentures are so well-crafted and natural-looking that people won't be able to tell you're wearing them.
2. Partial Dentures
Partial dentures are devised to replace missing teeth. We advocate non-extraction of remaining healthy teeth. By fabricating custom partial dentures we can fill gaps optimally while protecting the integrity of the remaining teeth.
3. Dentures on Implants
Dentures on implants are a fixed replacement option that will stand the test of time! Dentures on implants, otherwise known as snap-on and screw-in dentures, are implant-supported dentures that help reduce bone loss and improve facial structure. Implants are designed to replace your existing teeth using materials and surgical implant techniques that provide a fixed and or removable solution.
4. Temporary Dentures
For cases where all teeth have to be extracted, temporary or immediate dentures are used to allow the gums to heal and the muscles to be trained for wearing dentures. This acts as an alternative while your permanent dentures are being fabricated.
5. Dentures in a Day
Using premium denture materials, you'll have your fullest and most confident smile back in the afternoon. For Dentures in a Day, We'll start with a consultation where we listen to your concerns, run visualization tests, and immediately proceed with a plan for your new dentures. This is a fast dental process but quality of care and integrity always comes first.
6. Dental Crowns
Crowns are a replica of the externally-visible portion of a tooth and are placed directly over titanium implants or a prepared tooth (depending on the case). crowns look, feel and function just like natural teeth. A dental crown is durable, easy to floss and will not be affected by damages on adjacent teeth.
7. Dental Bridge
A dental bridge is a single structure that has a minimum of two to three crowns and is used to replace missing teeth between the healthy remaining teeth. It is economical and aesthetically-pleasing.  It involves the filing of remaining adjacent teeth to fit and replace the lost teeth.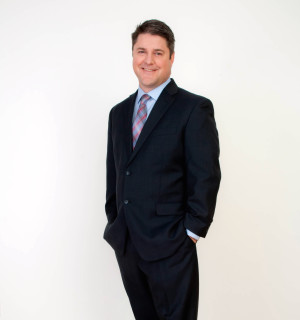 8. Dental Implants
Dental implants are a titanium screw that is implanted into your jawbone to provide a permanent base for replacement teeth. The implant provides a solid base, functioning similar to real teeth. Dental implants can be an effective solution for people suffering from missing teeth or chronic tooth decay.
9. Denture Relines
In response to the ever changing architecture of the mouth, it is recommended that dentures be relined every 18-24 months.
10. Denture Repairs
Equipped with on-site labs, Natural Dentures is always readily available for denture adjustments and repairs.
Dentures made by Natural Dentures provide maximum comfort at an affordable price. You have the option to choose from a wide variety of denture materials and options to fit your lifestyle and budget. Our team at Natural Dentures promises a great and gorgeous smile that looks absolutely natural!