For the 9th installment of "Ask The Denturist",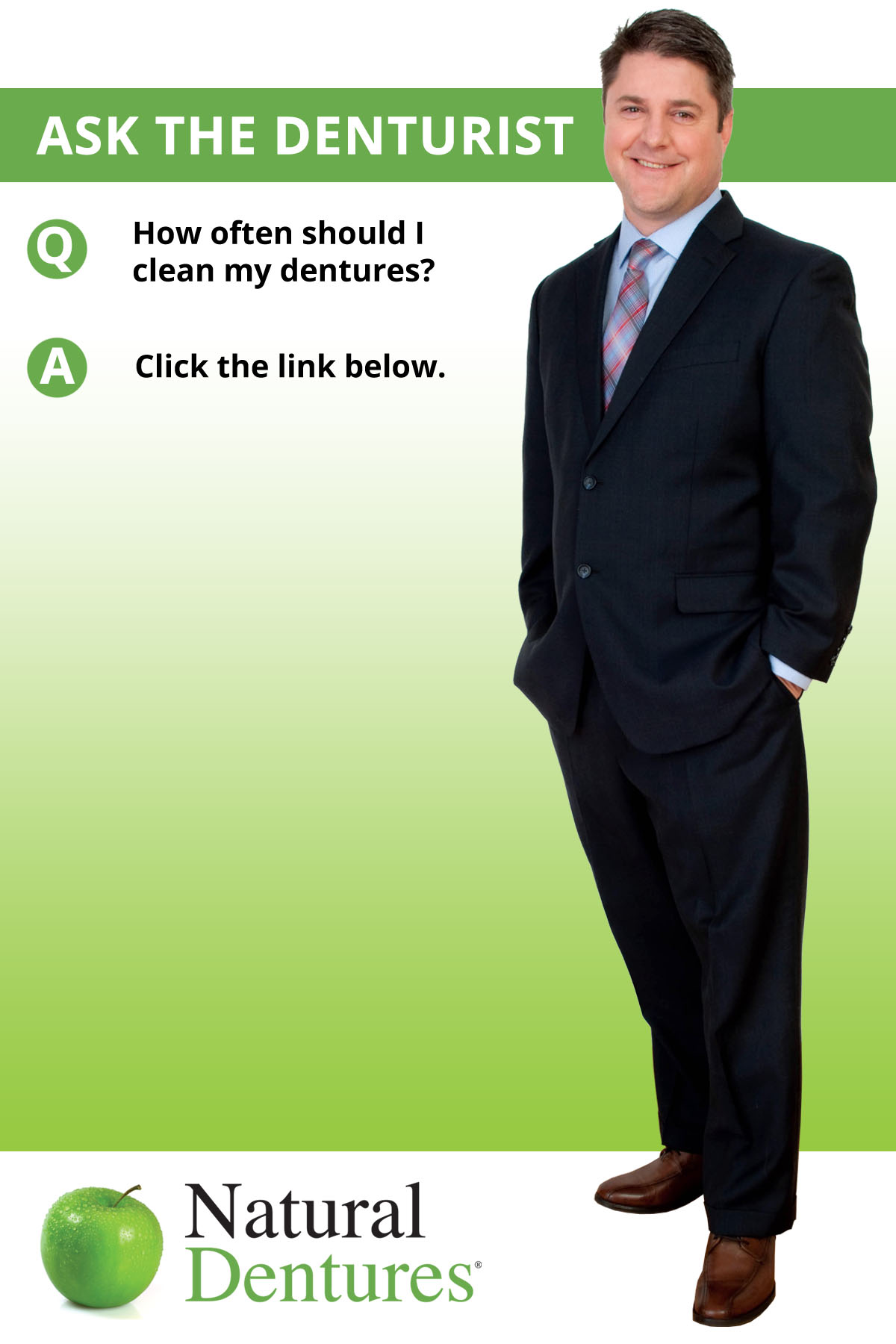 we offer tips to keep your dentures looking and working their best.
Q. How often should I clean my dentures?
A. For optimal performance and longevity, clean dentures after every meal. Wash dentures over a sink of water or a damp towel to prevent breakage if dropped, and use a denture brush with denture cleaner for best results. Use lukewarm water, and avoid gripping both ends of the lower denture as this can cause breakage. Avoid denture powders or pastes as these can actually damage the teeth with repeated use.
Schedule a consultation today at one of the five Natural Denture locations in Oregon.