For the 16th edition of "Ask The Denturist",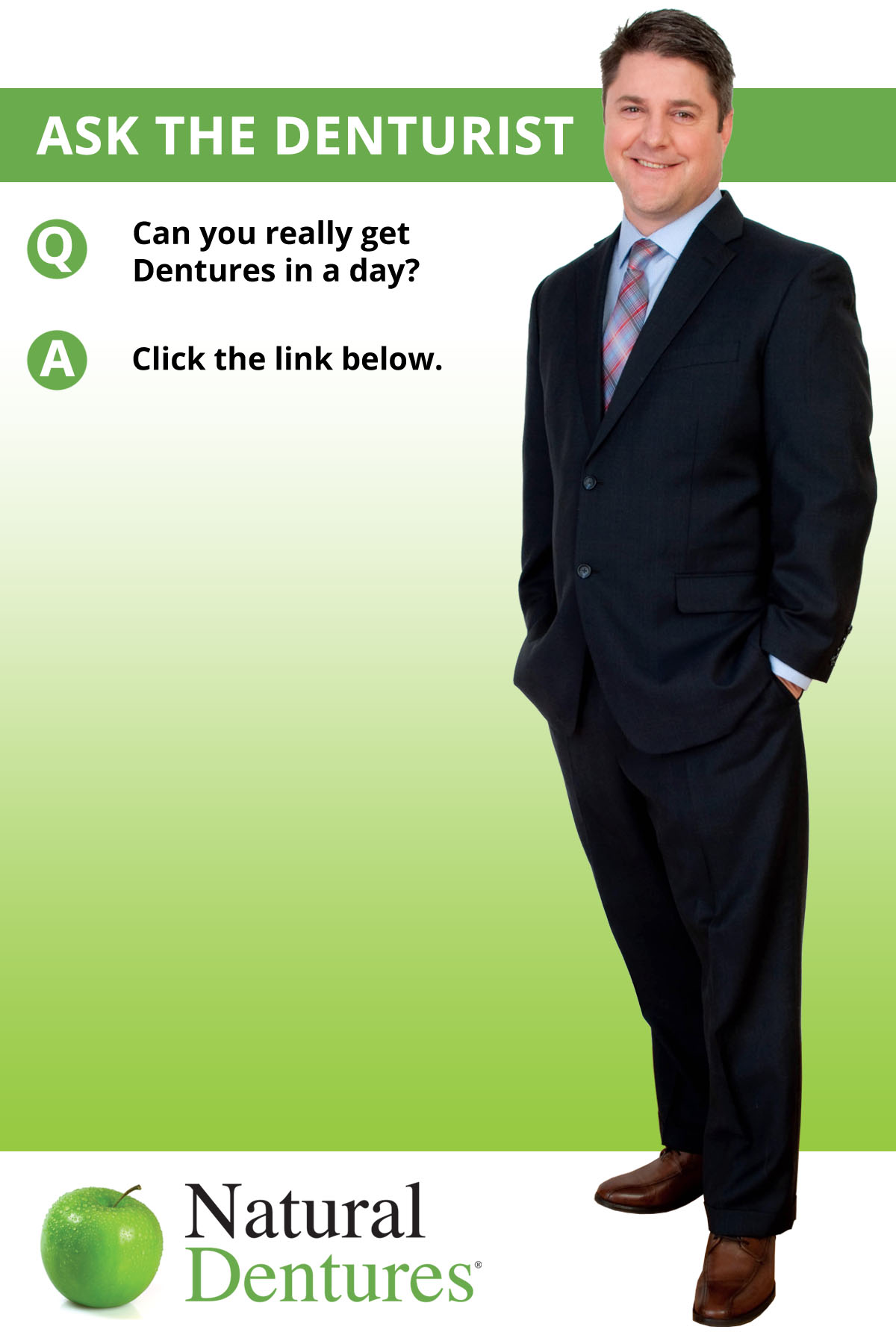 we discuss a type of denture that transforms your smile within a day.
Q. Can you really get Dentures in a day?
A. Yes! Your brand new smile can happen in a single day with our Dentures in a Day program. We're revolutionizing denture care and making it easier than ever to restore your bright, confident smile. Our program saves you time, money and gets you back to your life sooner. While other clinics will have you wait weeks for new dentures, our in-house laboratory and expert staff means you'll arrive in the morning for your Dentures in a Day appointment and leave in the afternoon with a brand new smile. Along the way, we'll take x-rays and impressions. After any necessary oral surgery we'll fit you with immediate dentures, custom-made just for you. This way you're never without teeth and you're on your way to the brilliant smile you've always dreamed of. You'll leave with a quality set of dentures and you'll receive free adjustments for the life of your dentures. All in a single day.
For more information regarding Dentures in a Day, please contact us to schedule a free consultation.