We get asked about the difference between dentures and "implant dentures". For the 11th installment of our FAQ series, "Ask The Denturist",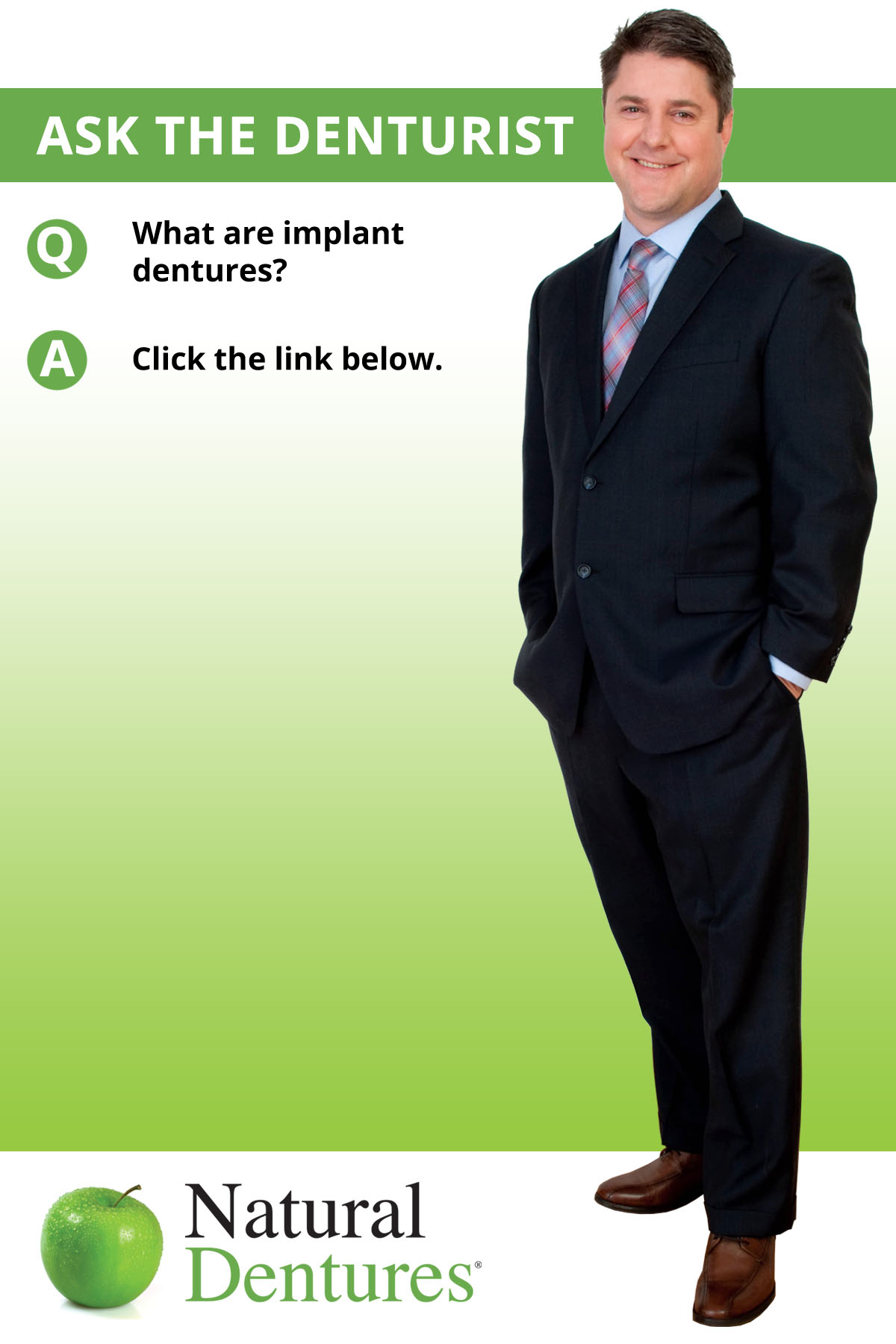 we define what implant dentures and dental implants are how they can benefit certain patients.
Q. What are implant dentures?
A. Implant dentures are a great solution for many patients who want their dentures to be more stable. A dental implant consists of titanium post similar to the material that is used to replace a knee or hip, which is surgically implanted into your jawbone replacing the root of a tooth. The implant denture is made to fit on top of and attach to the implants for a secure fit. There are many different options for implant dentures. Schedule your free consultation with our dental team at Natural Dentures to understand what options are available to you.
Call us today or scehdule a free consultation with one of our Denturists to learn more about implant dentures or dental implants.